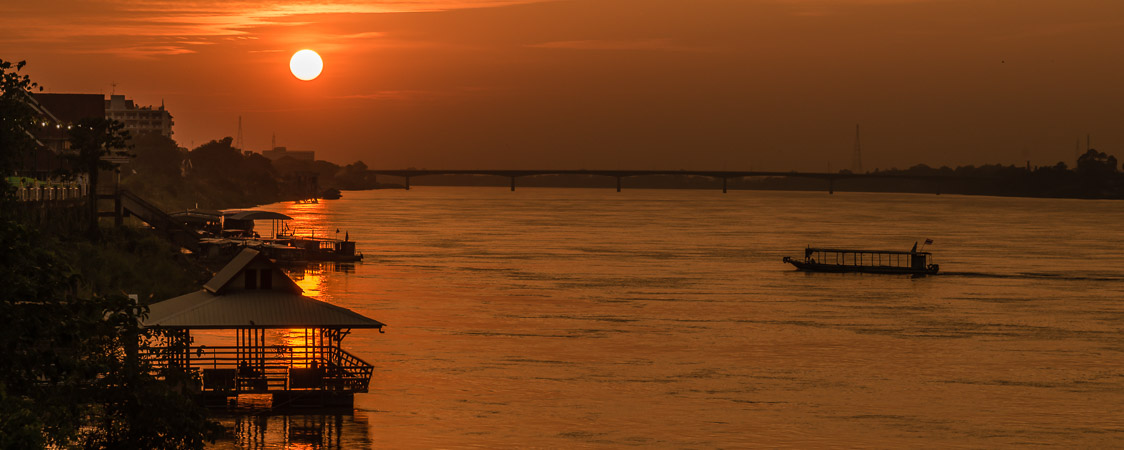 Nong Khai
Nong Khai is a quiet town in Northeastern Thailand, close to the Friendship bridge that leads to Laos. There are a few nice wats, a beautiful riverbank promenade which leads down to Wat Lam Duan with a giant Buddha image on the roof. Just outside are the twin Giant Nagas (water Serpents) which are the symbols of Nong Khai City. They celebrate the fire breathing serpents which are supposed to send fireballs into the sky at the end of Buddhist Lent every year in October.
Surrounding Nong Khai are beautiful wetlands, you can visit a lotus temple, Wat Phu Tok going south (See the Mekong in the Isan) and an extraordinary statue park in town.
There are some nice restaurants and a few non-girlie-bars, that are Ok. The Mutmee, with its lovely mekong garden is definately the place to stay.

The Mekong in the Isan
The Nong Khai Statue park


Het wiel des levens